Pussy Riot Trial: Feminist Punk Band Guilty Of Hooliganism, Motivated By Religious Hatred
A Moscow judge sentenced three members of the provocative punk band Pussy Riot to two years in prison each on hooliganism charges on Friday following a trial that has drawn international outrage as an emblem of Russia's intolerance of dissent.
Whistleblowers who changed the world
Family Research Council accuses Southern Poverty Law Center of sparking shooter's hatred
The SPLC tracks domestic extremists and lists the FRC as an
"anti-gay" hate group
. On Thursday, Perkins called "an end to the reckless rhetoric that I believe led to yesterday's incident that took place right here."
President Obama's Faith Council Focuses On Human Trafficking
NAE's Leith Anderson, Willow Creek's Lynn Hybels among council members.
Families of slain Iranian scientists sue Israel
Families of Iran's slain nuclear scientistshave filed a lawsuit against Israel, the U.S. and Britain accusing them of involvement in the assassination of their loved ones.
Zion

ist Jew admits Jews did 9/11… kind of
I was reading
Veterans Today
earlier today and noticed
this
article by Dr. Kevin Barrett, which discusses a book review Zionist Jew Barry Chamish wrote for
Salem-News.com
. Chamish
reviewed
Chris Bollyn's excellent book,
Solving 9/11: The Deception that Changed the World
, and basically agreed with his general conclusions: that Israel, through her Mossad, and a network of Zionist Jews in the United States did 9/11 and blamed it on Muslims using their assets in the media, government, and think tank network (who are often consulted as "experts" by the mainstream, Jewish owned mass media).
Has The Right Wing Become Too Violent And Hate Filled To Be Taken Seriously?
It seems the conservatives just keep on coming with the threats against progressives all across the U.S. When this is pointed out to them, they are quick to claim that they are an orderly crowd. They point out that Tea Party events were not raided like Occupy events were. They seem to ignore the fact that many of the Tea Party events included armed men who readily made references to the President as Hitler and called for violent resistance to what they perceived as a threat to the nation, although they rarely could settle on what the threat was. On the other hand, Occupy rallies across the nation met violence at the hands of the authorities even though evidence now exist that
President Obama urged municipal authorities to use restraint
against the unarmed and largely peaceful gatherings.
Been involved in Occupy/ Indignados movements?
Have you been involved in an Occupy camp, the Indignados movement or campaigns in support of Occupy? If so, please take a moment to answer a few questions (mostly multiple choice) to help with a book I'm writing about activism. The questions can be found here. You may be quoted in the book, but only if you give specific consent.
The book will be called Digital Revolutions: Activism in the age of the internet. It will be published by New Internationalist in spring 2013.
Please pass on the questions to anyone you know who might be interested. If you'd like to share your experiences of Occupy/ Indignados at more length, you're welcome to email me at symonhill@gmail.com.
Thanks very much!
Right now, the federal government owns 500,000,000 shares of GM, or about 26% of the company. It would need to get about $53.00/share for these to break even on the bailout, but the stock closed at only $20.21/share on Tuesday. This left the government holding $10.1 billion worth of stock, and sitting on an unrealized loss of $16.4 billion.
Full Employment and the Swedish Model
Bob Pollin Pt3: In the quest for a short term solution to the crisis, there is a lot to learn from Swedish social-democracy
The Real News needs your support. Make a $10 donation by texting
realnews
to
85944
from your mobile phone. Works in US only
Rigged Game of the U.S. System
What's an Upstart? Launched in April, 2012, Upstart is an innovative crowdfunding platform that connects wannabe entrepreneurs in virtually any field with potential investors. Think of it was a Kickstart for smarties. Along with helping to connect the financial dots, Upstart matches their 'upstarts' with seasoned mentors. These veteran business pros provide 'upstarts' with invaluable experience and counsel, helping to navigate through the pitfalls and problems that face start up businesses.
The Romney Spell: Paul Ryan Starts Flip-Flopping Days After VP Selection
Ryan has consistently opposed measures to crack down on China's currency manipulation practices, which tilt the playing field against American labor. Last fall, he
voted against a bill
to impose tariffs on countries that significantly undervalue their currency. Late in 2010, he
voted against
allowing the government to slap duties on imported goods from nations undervaluing their currencies. As far back as 2000, he
voted for a bill
to block the U.S. government from placing trade sanctions on China, an effort to normalize relations.
Israeli threats heighten danger of Middle East war
The latest Israeli threats to launch an unprovoked war of aggression against Iran underscore the recklessness and criminality of the Obama administration's drive to reshape the Middle East and reassert US dominance over the region. While Israeli political leaders may more openly declare their intentions, they only echo Obama's oft-repeated statement that the US keeps all options on the table, including war, for dealing with Iran.
Thousands of US immigrants line up for new work permit program
Tens of thousands of young undocumented immigrants lined up Wednesday to begin their applications for a program that could allow them to temporarily remain in the United States and be granted work permits. President Obama authorized the Deferred Action for Childhood Arrivals (DACA) policy by executive order last June, and the Department of Homeland Security began accepting applications on Wednesday.
Coalition of Nearly 70 Former Judges, Prosecutors Urge High Court to Hear Gov't Misconduct Dispute
The case involves Florida doctor Ali Shaygan, who was awarded more than $600,000 in damages and fees after he was acquitted on charges relating to a fatal drug overdose of a patient,
CNN
reports. The sanction was levied against the DOJ for, among other things,
secretly taping a defense lawyer
during the case.
Yes, Friends Can Share Your Facebook Profile With The Police
Jeff Roberts has the details of a ruling in which a judge said that if one of your friends shares your Facebook profile with the police,
they haven't violated your 4th Amendment rights
. This actually seems pretty straightforward and reasonable. Unlike some
other
recent rulings, this isn't a case where police are getting access to information that some others might have access to through other means. Individuals can share what they know with law enforcement, and if you reveal criminal activity to them, that's fair game. It seems like the real lesson here is, if you're (a) going to commit crimes and (b) brag about them on Facebook then (c) you should probably know who your friends are.
Climate change: time to transform
The understanding of global climate change has deepened since the 1970s, in parallel with voluminous research into and clear scientific evidence of its reality. The obstacles to recognition remain powerful. But this, the 2010s, really is the crucial decade.
Meet the Comedians Around the World Who Challenge Government Orthodoxy
Poll Shows Fivefold Increase in Ranks of U.S. Atheists
The survey also shows a downward trend in the number of people who say they are religious.
The Sham "Terrorism Expert" Industry
Shortly prior to the start of the London Olympics, there was an
outburst of hysteria
over the failure to provide sufficient security against Terrorism, but as Harvard Professor Stephen Walt
noted yesterday in Foreign Policy
, this was all driven, as usual, by severe exaggerations of the threat: "Well, surprise, surprise. Not only was there no terrorist attack, the Games themselves came off rather well."
Israel Delivers "Or Else" Demands to Obama
The message was a warning that the Strong Man of the Middle East will go to war against Iran before Election Day, November 6, unless Barack Obama meets two Israeli demands. The warning was delivered by the
New York Times
in a news analysis, "Israeli Leaders Could Be Dissuaded From Striking Iran," by the
Times'
Jerusalem correspondent, Jodi Rudoren.
'Rage Against the Machine' guitarist smacks down Paul Ryan's compliment
"I wonder what Ryan's favorite Rage song is?" the rebel rocker wrote. "Is it the one where we condemn the genocide of Native Americans? The one lambasting American imperialism? Our cover of 'Fuck the Police'? Or is it the one where we call on the people to seize the means of production? So many excellent choices to jam out to at Young Republican meetings!"
Time for a Revolution
f you've ever noticed an inconspicuous dome-shaped camera out in public, chances are good that a private company called Abraxas,
consisting of highly-skilled CIA elites
in Northern Virginia, have noticed you. And above just noticing you on camera, they have your face on file, track your movements from place to place, and know what car you drive, your home address, your occupation, and only God (and the CIA) knows what else, thanks to a program called
TrapWire
unearthed by Wikileaks and Anonymous. A
whitewash scrub story
by the New York Times calls the program "counter-terrorism software," but these
leaked Stratfor emails
show that TrapWire is mainly used to monitor activists, not terrorists.
WHY THE CHRISTIAN RIGHT IS WRONG ABOUT ABORTION
Lynn Beisner says there is scant evidence in the bible that supports fetal personhood. She breaks down what it does and does not say.
Get Out The Romney-Ryan Pink Slip Message Today!
POLITICAL BAND OF THE DAY:
The Silversun Pickups, for serving Mitt Romney a Cease and Desist for using their music without permission or paying them.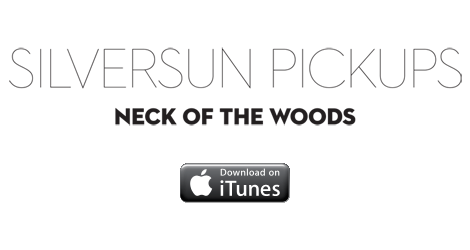 http://www.myspace.com/silversunpickups
https://www.facebook.com/silversunpickups
The NSS "Secularism 2012" conference will be the event of the year
The NSS's upcoming Secularism 2012 conference will bring together secularists from all over the country to debate one of the most crucial issues of the age: what is the place of religion in a modern, democratic and secularised society?
______________________________________________
Steve Dustcircle can be found at:
http://www.dustcircle.com
http://www.facebook.com/dissentingheretic
http://www.twitter.com/dustcircle
http://www.reddit.com/user/dustcircle/
http://www.myspace.com/dustcircle
http://www.pinterest.com/dustcircle
http://ohiosteve.tumblr.com/